RIP Renten. Looks like Alexis Ren and Alan Bersten's "Dancing with the Stars" showmance is over. We know, we know. You're probably thinking the same thing we are: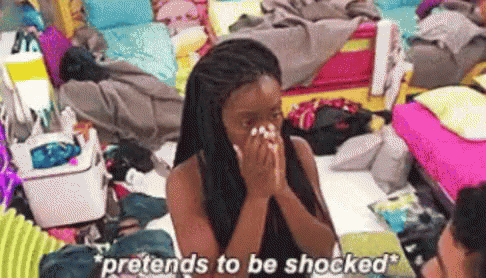 While neither has outright said that their relationship is over, they've each strongly hinted that they've gone their separate ways since Season 27 wrapped two weeks ago — or, at the very least, they are (*channels Ross Geller*) on a break.
Responding to a fan on Instagram who had asked if she and Bersten were done, Ren wrote, "Feelings aren't black and white and neither is life. We're focused on our careers and growing as individuals. He's an amazing person and I'm grateful he came into my life. He is on his own journey and I respect that."
Bersten was more coy in an interview with "Entertainment Tonight" (watch above), only saying, "You know, we're talking. She's in Japan right now and I'm about to go on tour, so we'll see."
SEE Alexis Ren and Alan Bersten's 'Dancing with the Stars' showmance is real, and it's so not spectacular
But fellow "Dancing" pro Witney Carson offered some more insight in the same interview, which the two did along with Gleb Savchenko in support of the upcoming "Dancing" tour. "It's like 'The Bachelor.' It never really quite works after [the show is over]," Carson said
"What are you trying to say!?" Bersten half-jokingly asked.
"I just mean, like, you guys are going on to different things! I don't know," Carson said with a laugh. "Just because, like, the whole scene with you guys kissing [on the show], I'm like, 'That is literally 'The Bachelor.' And I'm a 'Bachelor' fan, so I know how these things work."
Preach, Witney. Like we said many times during the season, this showmance was ridiculously contrived from the start, with the staged confessionals about their "feelings" and onscreen kiss (the live one on the finale was even more cringe-worthy) in service of getting them far in the competition. Ren and Bersten, who finished in fourth place, probably were attracted to one another, but it's a whole different dynamic in the real world when you're not spending eight hours a day in physical contact with one another.
So while we mourn the end of Renten (not), let's pop some champagne for the 63 percent of our readers who predicted that they would be dunzo as soon as Season 27 was over.
SIGN UP for Gold Derby's free newsletter with latest predictions