Monty Brinton/CBS
What would Lindsay Lohan say? Her "Mean Girls" co-star Jonathan Bennett, aka Aaron Samuels, is our pre-premiere favorite to win "Celebrity Big Brother," while her mother, Dina Lohan, is down in fifth place.
Bennett has 9/2 odds to win the second season of the celebrity edition. And not only does the actor and "Dancing with the Stars" alum have the support of our readers, but he's also friends with Kaitlyn from "Big Brother 20." Can't get a better endorsement than that. Maybe she had a vision of him winning. Or at the very least maybe they trained with a an eight-piece puzzle. #neverforget
Bennett, who's hosted "Cake Wars" and "Cupcake Wars," also dates Jaymes Vaughan, half of the Chippendales team that came in second on "The Amazing Race 21," so his CBS reality show connections run deep. We hope at least he forms a Lindsay alliance with Dina (an aliloance?). That would definitely be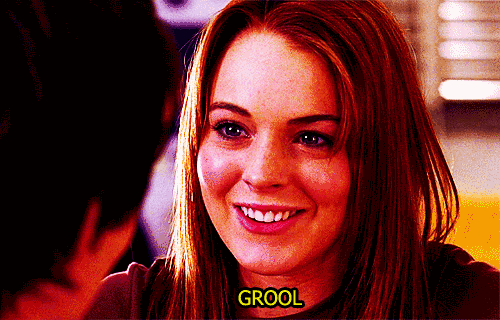 via GIPHY
In second place in our odds is Joey Lawrence, another "Dancing" alum whose last reality show stint was as the host of the criminally underrate and prematurely canceled "Splash" on ABC. The eldest Lawrence brother is one of the most well-known celebrities (yes, that term is used very loosely here) of the cast, which could be an advantage or make him a target.
Hurdler-turned-bobsledder Lolo Jones is in third, but if you know anything about the Olympian — one of the few people to have competed at the Summer and Winter Olympics, and her selection for the latter was criticized by lifelong bobsledders — her outspoken personality could rub people the wrong way. At least she doesn't have to dance here — she was the first person eliminated on Season 19 of "Dancing."
SEE 'Celebrity Big Brother': Which houseguest do you want to see evicted first?
Kandi Burruss is in fourth place, and the "Real Housewives of Atlanta," who was one of the final people cast, could be loads of fun the show.
Following Dina, Ryan Lochte is in sixth place. The Olympic swimmer already tried to rehabilitate his image after Lochtegate at the Rio Olympics with a stint on "Dancing," but he's currently in the middle of another albeit smaller-scale debacle. You see, the reason he has time for "Celebrity Big Brother" is because he's currently serving a 14-month suspension from swimming after he posted a photo on Instagram in May of himself getting a vitamin IV drip that had not been granted exemption by the U.S. Anti-Doping Agency. He probably won't be a master strategist in there (love you, Ryan, really, I do!).
"Braxton Family Values" star Tamara Braxton, yet another "Dancing" alum, is in seventh place. She'll definitely bring the drama this season, which might bite her in the ass, so this placement feels right.
Former NFL running back Ricky Williams is in eighth place, and all we want is for him to be a better player than last season's resident retired athlete, Metta World Peace (though, feel free to strike up a friendship with Orwell the Owl too).
The bottom quartet is comprised of Tom Green, Kato Kaelin, Anthony Scaramucci and Natalie Eva Marie. If Marie, a wrestler, does get the boot first, it'll be shades of last season when UFC champ Chuck Liddell was the first out the door. And The Mooch's goal should just be to last more than 10 days in this house.
Last year, our early predictions pegged Ross Mathews to win it all, and while he arguably was the best player, he fell short in second place to Marisa Jaret Winokur, who was in fifth in our initial odds.
"Celebrity Big Brother 2" premieres Monday at 8/7c on CBS.
SEE exclusive odds: Who will win 'Celebrity Big Brother'?
Be sure to make your predictions to influence our racetrack odds. You can keep changing your predictions until just before the next live episode airs on CBS. You'll compete to win a spot on our leaderboard and a $100 Amazon gift card. See our contest rules and sound off with other fans in our reality TV forum. Read more Gold Derby entertainment news.
SIGN UP for Gold Derby's newsletter with experts' latest predictions