"Fleabag" took home six Emmys, including Best Comedy Series, from 11 nominations, but that love did not extend to everyone. One of the most glaring snubs was Andrew Scott, aka Hot Priest, who failed to make the Best Comedy Supporting Actor cut. And Bradley Whitford feels all of our pain.
During his appearance on Tuesday's "Late Night with Seth Meyers" to promote his new show "Perfect Harmony," Seth Meyers brought up Whitford's Best Drama Guest Actor victory for "The Handmaid's Tale" at the Creative Arts Emmys. Whitford had opened his speech by mentioning Scott's snub as proof that awards shows don't always get it right.
"I think him not getting nominated cast a pall over every winner. It makes it meaningless," Whitford quipped to Meyers (watch above), who, in light of "Fleabag's" wins, can't comprehend how Hot Priest was left out in the cold. The series also claimed prizes for actress and writing for Phoebe Waller-Bridge, directing for Harry Bradbeer, casting and editing.
SEE Emmy surprises: Top 5 shocking moments include upsets by Phoebe Waller-Bridge, Jason Bateman and more
"It's very strange, especially a week later, 'Fleabag,' rightfully so, in my opinion, getting all of the Emmys it won," the host said. "And you want to say to the voters, 'How did you miss Hot Priest?'"
"Yeah, I don't know how you miss the Hot Priest," Whitford agreed. "Everybody's obsessed with this guy. Everybody, no matter where you are … you wanna give this guy, for some reason, a brisk workout in Cupid's gymnasium."
Clearly, voters did not heed his call to kneel.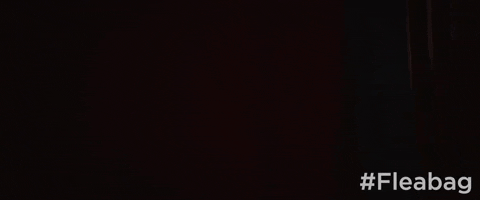 via GIPHY
SIGN UP for Gold Derby's newsletter with experts' latest predictions