Sony
Quentin Tarantino's highly anticipated "Once Upon a Time in Hollywood," starring Leonardo DiCaprio and Brad Pitt, debuted to raves at the Cannes Film Festival on Tuesday, which is not really that shocking. What might have been less expected, though, were all the notices — stellar ones, to be clear — for Pitt as a lead. So now the question is: Could this film try to and actually get two Best Actor Oscar nominations, ending a 35-year dry spell?
All this time we've been operating on the assumption that DiCaprio was the "obvious" lead of the film, which covers three days in Los Angeles in 1969, the last of which is the night of the Manson Family murders. DiCaprio, who is first-billed, plays Rick Dalton — excuse us, Rick F—in' Dalton — a TV star struggling to break into films in a changing Hollywood, while Pitt plays his stunt double and BFF Cliff Booth.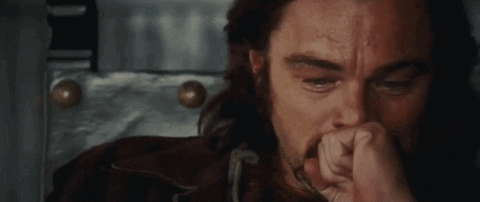 You can see why one would think Pitt would have more of a supporting role, never mind the fact that studios and awards strategists these days don't like having two-hander leads of the same gender compete in the same category, hence the rampant category fraud (see: Cate Blanchett and Rooney Mara in "Carol"; "The Favourite" was a slightly different situation with three leads).
SEE 'Once Upon a Time in Hollywood' premieres at Cannes and the critical consensus is primo Tarantino!
But all the reactions from Cannes have indisputably characterized Pitt as a co-lead in what is very much a two-hander. This sounds like a "Thelma & Louise" sitch, not just because Pitt was in that too.
Basically Brad.

— Xan Brooks (@XanBrooks) May 21, 2019
They are absolutely co-leads but given how these things have gone lately, I could see them dropping Pitt down into supporting

— Kyle Buchanan (@kylebuchanan) May 21, 2019
You can start the debate on lead vs. supporting actor Pitt, but I think both are lead. Pitt gives the more subtle perf that sticks with you, but DiCaprio shows more range. Likely DiCaprio, but this is gonna be a Pitt perf people are going to remember for years (2) #Cannes2019

— Gregory Ellwood – Cannes – Playlist 🎬 (@TheGregoryE) May 21, 2019
Justin Chang of the "Los Angeles Times" also wrote, "The second-billed Pitt may be playing the lower man on the industry totem pole, but this is very much his movie."
Now, this doesn't mean Sony and the film's campaigners won't try to fraud Pitt into supporting so he and DiCaprio won't have to go up against each other, but honestly, we hope they don't. Films can have multiple leads of the same gender, and it's high time for the double lead actor nomination drought to end. And if there's one film and one set of actors that could do it, it's this one. You've got two of the biggest movie stars in the world in a Quentin Tarantino film. The double lead actor bids could totally happen here. If not now, when? And there is nothing to lose. Both of them already have Oscars, though Pitt's is for producing Best Picture champ "12 Years a Slave" (2013), so this could be his chance to get one for acting. Plus, DiCaprio just won his for "The Revenant" (2015), and while it's not unheard of, odds are against him to win a second acting statuette so soon.
The last film to score two nominations in Best Actor was "Amadeus" (1984), when F. Murray Abraham beat Tom Hulce. There have been 12 films to get multiple Best Actor bids, the first of which, "Mutiny on the Bounty" (1936), nabbed three for Clark Gable, Charles Laughton and Franchot Tone.
"Once Upon a Time in Hollywood" opens July 26.